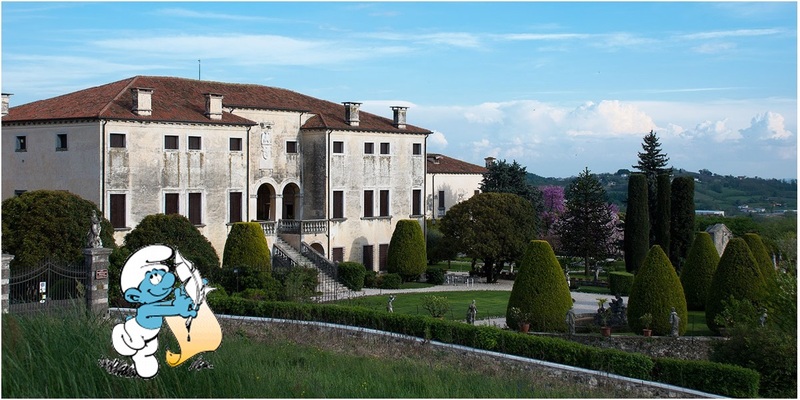 Giacomo Zanella, abbot and poet of Vicenza, was inspired by the evocative scenery of Villa Godi Malinverni to compose some of his poems of the "Astichello" collection. In this collection you can notice the inclination of the poet towards the most intimate and fleeting aspects of the nature.

Domestic, familiar pictures, rural setting, the melancholy feeling of the countryside, , the genuine, sincere love for the nature: these are the main aspects of the poetic vision of Palladio and at the same time the feelings that Villa Godi Malinverni still allows its tourists to experience.
PALLADIOGUIDE
Finally an app for when you are visit Palladio and his first opera, Villa Godi Malinverni, 1542.
You can now find free information about the Vicenza area, from the food and wine to the local craftswork


Visit Guide in PDF






NEW! Visit Guide for tablet AND smartphone







VISITS TO VILLA
From May to September
Tuesday: 15 to 19
Saturday: 9 to 14
Sunday and holidays: 10 - 19
March, April,
October and November
Tuesday: 14 to 18
Saturday: 9 to 14
Sunday and holidays: 14 - 18
After booking you can request a group visit, even in periods other than those specified
INFO AND RESERVATIONS
Phone: +390445860561
Phone: +393393429942
Skype:
villagodi
E-mail: info@villagodi.com